Believe in intelligent automatic online analysis instruments
At present, the water treatment equipment operating system is relatively cumbersome and the labor costs are relatively high. Equipment process uses a lot of salt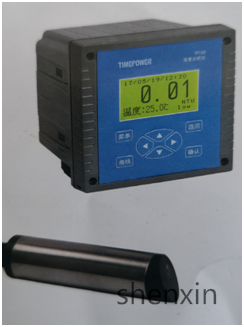 Dangerous chemicals of acid and sodium hydroxide, equipment operation and chemical storage are more dangerous. After the failure of the mixing equipment, the regeneration will use a large amount of water, and the environmental protection and sewage pressure will be great.
The sampling test of soda water needs to be equipped with a special person to conduct on -site sampling and analysis. There are safety risks such as burns, burnout burn, and other safety risks, and the test time is long, and the data cannot be monitored in real time. The data cannot guarantee the accuracy. Failure judgment processing, laboratory indicator data preservation requires manual entry to occupy labor costs.
In order to prevent major security accidents, improve the efficiency of boiler use and save labor costs.Shandong is convinced of energy conservation and environmental protection technology Co., Ltd.National standard \"GB/T 631-2007 \", \"GB/T14419-93 \"Ordinance,The \"ammonia water online concentration detector \", \"water quality online hardness monitor \", \"water quality online alkali monitor \", \"water quality online monitor \", \"electrode method detection instrument(PH, Conductance rate, dissolved oxygen, sodium ion, chlorine root) \"....Wuling in a series of intelligent automatic analysis instruments.

This series of instruments can detect indicators:
Ammonia water concentration, water quality, alkali, phosphate, silicon dioxide, sodium value, conductivity,PH, Chlorine roots, soluble oxygen、CODCR,Ammonia nitrogen,Total nitrogen,Total phosphorus,Six -priced chromium, total chromiumWait.
、